Community Action Agencies were created by The Economic Act of 1964 to be the 'boots on the ground' in America's War on Poverty. The Community Action Network spans across every county in the United States with over 1,000 agencies that deliver unique services needed in their communities. CAA's also serve as the lead for community engagement, advocacy, and partnerships to address causes and impacts of poverty. MCCAA is proud to be a part of the CAA Network and seeks to fulfill it's promise:
"Community Action changes people's lives, embodies the spirit of hope, improves communities, and makes America a better place to live. We care about the entire community, and we are dedicated to helping people help themselves and each other."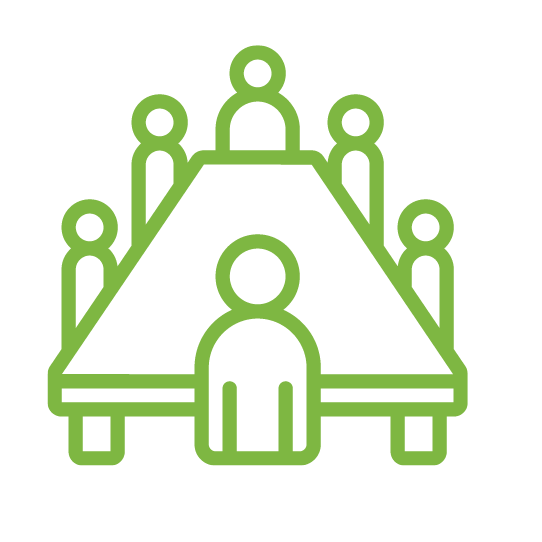 Tripartite Board of Directors:
MCCAA is governed by a Tripartite Board of Directors. Tripartite means 'consisting of three parts. The three parts or sectors of MCCAA's board are:
Target Sector- a member of or someone affiliated with the low-income community
Public Sector- an elected official or their designee
Private Sector- a private citizen or business person.
The Board of Directors is comprised of 21 members which include an individual from each sector in MCCAA's seven county service area.
Head Start Policy Council:
The Policy Council plays an important role in the administration of Head Start by providing input and guidance, ensuring the parents of Head Start are represented in the decision-making process. The Policy Council is a group of elected parents with children enrolled in Head Start. The Policy Council also includes members of the community familiar with early childhood education or barriers for low-income families.