Mid-Cumberland
by the Numbers
MCCAA hosts quarterly food distribution days for the general public who meet necessary guidelines.
Total distributions
That's nearly 25 per quarter!
Community Services Block Grant helps low income individuals & families become self-sufficient.
Community Members Assisted
Though the Weatherization Assistance Program, we helped to protect:
Assisting with Utility Costs
Through Low Income Home Energy Assistance initiatives, individuals and families are able to afford their utility bills.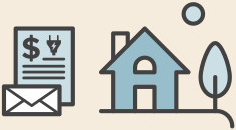 Community
Members Assisted
Serving Our Community's Children
MCCAA supports children through Early Head Start Child Care Partnership, Early Head Start, and Head Start Programs.
Children receiving immunizations
Children with a Medical Home
Children with a Dental Home
Children with an IEP receiving special education or related services

Children received Nutrition Services
Children served through Early Head Start Childcare Partnership
Utilized IEP Related Services
Received Nutrition Services
Children served through
Early Head Start
Utilized IEP Related Services
Received Nutrition Services
Children served through
Head Start
Utilized IEP
Related Services
Received Nutrition Services